Solve the Following Problems: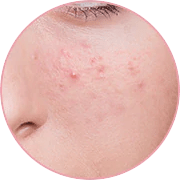 You no longer have to go to expensive specialized clinics to deal with these problems! Meet your very own personal beautician:
Radio Frequency Skin Tightening and Rejuvenation Home Device
Lift & Form
It tones the facial muscles making them firmer, and better defined resulting in tightening of the skin.
Skin Rejuvenation
It improves circulation, and stimulates the production of new collagen and elastin.

Reduce Fine Lines
It softens and reduces fine lines and wrinkles, making them significantly less noticeable.
Reduce Pores
It shrinks the pores, makes skin smoother and gives it a fresh, youthful appearance.
Compact and easy to use, it will enable you to enjoy beauty treatments in the comfort of your own home, whenever you like. Using RF, EMS and LED light technology, this device has proven to be effective at keeping the skin toned, and maintaining a clean and beautiful complexion.
Now For Only $49.99
You Save $20
USA Free Shipping
Delivery 3 – 5 Days
RF Therapy
Radio Frequency (RF) therapy utilizes the energy of electromagnetic waves and converts it into heat energy that stimulates the work of cells in the deeper layers of our skin. As a consequence, they begin to create new collagen and elastin, which strengthens our subcutaneous tissue, resulting in tightening of the surface layer of skin and its revitalization.
More Details
EMS Therapy
Electrical Muscle Stimulation (EMS) therapy is like a gym workout session, but for our face and without any heavy lifting. Electrical impulses cause very frequent contractions of our muscles, which become firmer and better defined over the course of treatment. Ultimately, this has a lifting effect on the treated areas, and our face regains that stark, youthful appearance.
More Details
LED Therapy
Light Emitting Diode (LED) therapy uses the energy of light of certain wavelengths to produce additional "fuel" for our subcutaneous tissue cells. As a result, the cells work faster and better, with a range of benefits such as regulating the function of sebaceous glands, suppressing inflammatory processes, reducing melanin overproduction, etc.
More Details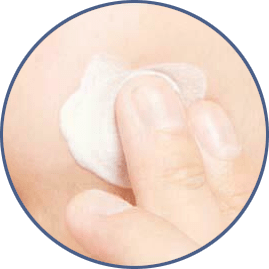 STEP 1. Clean the skin, then apply hyaluronic acid, collagen serum, gel or your favorite hydrating cream, in order to achieve the skin moisture necessary for optimal device operation.
STEP 2. Hold POWER to turn on the device, then press the same button to set the mode (PHOTON, RF, EMS) and intensity (5 levels). Select one of 6 LED colors by pressing the LED SEL button.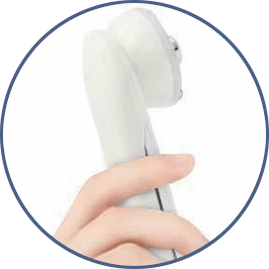 STEP 3. A good grip is important for proper device operation. Your fingers should always touch the metal strips located on both sides of the device, in order to complete the circuit.
STEP 4. Follow the contours of your face, using slow movements from the chin towards the forehead and from the nose towards the ears. All 4 electrodes must always be in contact with your skin.
It's so easy to shop with us!
Safe Shopping & Checkout
SSL encrypted connection, and PayPal payment processor.
Free & Fast Shipping
Estimated delivery time for the USA is 3-5 work days.
Risk-Free Purchase
You are fully covered by our 15-day easy refund policy.